Welcome to Module 4 of our self-healing course. This one's all about relationships. Well...all of the modules have been about relationships but up until now I have been getting you familiar mostly with the multidimensional anatomy of our 'SELF' and preliminary ways of healing and/or balancing/centring ourselves within this anatomy so that we can function as integrated loving human beings.
Prerequisites
Module 1: Dimensions gave you some understanding of the many levels of BEING and how to relate them so they function as one integrated unit .
Module 2: Energy Centres - looked at the various qualities and functions of the major energy centres and how to keep them balanced and centred.
Module 3: Forms and Healing through Time' - Started to tie modules 1 and 2 together, add time (past, present and future) into the equation and enhance your understanding of how to heal (e.g. finding health and the edges of the dysfunction and three approaches to (connect and) give the best results in a healing session).

Understanding the previous three modules is essential for getting the most out of this module: Healing Relationships because we need to understand what is our responsibility first (so as not to project our issues onto others and approach relationships from a healthy centre) before we relate to other people and situations in the external world.
By getting you familiar with multidimensional anatomy first, we can now tie it all together nicely here in our topic of relationships and thus come full circle in our course on self healing. This all should result in us becoming what I call "a decent human being", i.e. a balanced loving harmonious human being, both within ourselves internally and also in relation with the world around us, externally.
Module 4: Healing Relationships
This module ties everything together even more and highlights that everything really is "all about balanced relationships". This is true whether it is between two parts, two levels, two layers, two people, two countries, two planets or any two or more elements of the "whole". We explore the relationship element in a little more depth and give you additional ways of balancing any relationship imbalance, first within ourselves and then in relation to other people/situations.

The secret to the whole process is to realise that all relationships need to result in a WIN-WIN situation for all concerned. I.e. This process ultimately (when our lower egos reactions settle down from the wanting to get what it wants 'at all costs' and to pump itself up to the detriment of anyone else) has every ones true health, happiness and well being at heart. Health is our natural state. Our Healthy selves want to bring us into synchronicity with this natural inner state for if it did not, it would not heal us at all when we suffer any injury or illness. We fundamentally get in trouble only because we get ourselves (through attachments) out of sync with our inner health. Once we notice, connect with, and re-acquire 'inner' health its quite natural to want to share it and overflow it onto others (i.e. Health should be more catchy than is disease and the overflowing of health acts as a natural protection from the taking on of dis-ease - the better we get at 'being' it).
Any relationship issue we have within ourselves therefore, if not acknowledged, may sabotage our relationship with others. We therefore need to make sure first and foremost that we are balanced in ourselves first so that, when we interact with other people, we are operating from 'Health' and not 'Dis'ease'. Then, relating to others is not so hard and will naturally be a better and more harmonious one. Just 'BEING' (centred in health) and overflowing health is all we really have to do. To just BE ourselves and be so centred in health that no issue, illness or worry can drag us out of our natural healthy centre and thus lead us astray.
The actual relationship balancing exercise is exactly the same however whether the issue is within ourselves or with other people. We notice the conflict, find our healthy centre and put them in the same room until they learn to talk with each other and get along. The issue may "react" (to health - which remained unaffected no matter what difficulty is thrown at it); then, when it gets tired of being difficult, it starts to listen (reaches and "neutral" receptive state), then starts to "respond " to build in healthy instructions and then when its had enough (i.e. is satisfied) it will "release" and the whole being with breath in synchronicity with the breath of life. We then let the inner mechanism get used to this integration and build our health even more until the next issue surfaces or potentially we may lose our way again (getting caught up in the rush and bustle of life) and fall out of balance once again, indicating a need for healing and re-balancing. Thus, when ready we may need to repeat the process until gradually, bit by bit we learn to stay health centred every moment in day-to-day life and remain ONE: a conscious, present and aware co-creator, being our best in all we do in life for the benefit of all.
Once we become a "healthy centre" within our whole being, it is then a lot easier to become a stabilising and healing influence on other centres (people, groups and situations).. Sounds nice, yes? Well...we can all do it if we realise the simplicity of the healing process itself is just to bring ourselves back into sync with our natural healthy selves. Anything else is quite simply insane.
Thus, In the discussion, we will talk about the relationship balancing process. Included in this will be an exercise we can use to balance imbalances within on ourselves first and then we will explore a healing triangle exercise to apply this balancing process with other people and with the external environment.
Once these principles are understood we can apply them to any relationship imbalance. We know when a relationship is balanced because the two parties involved (previously in conflict) function (swing) in synchronicity with each other. Once you become aware of what synchronicity feels like you will know what I mean.
To help develop and practice this I have created four extra relationship balancing exercises which, although primarily focused on balancing relationships within our inner selves (primarily the centres), they can be also applied to other levels of being, time and to help balance our relationships with other people. In the end (despite our, often, initial reluctance) the healing process is really very simple.
I hope you enjoy this material (over four hours) on healing relationships.
I just added an exercise 6: Crystal Lighthouse Meditation: this one is available on You tube free if you want to get a feel for my work:
Note: Price in U.S Dollars
Your Instructor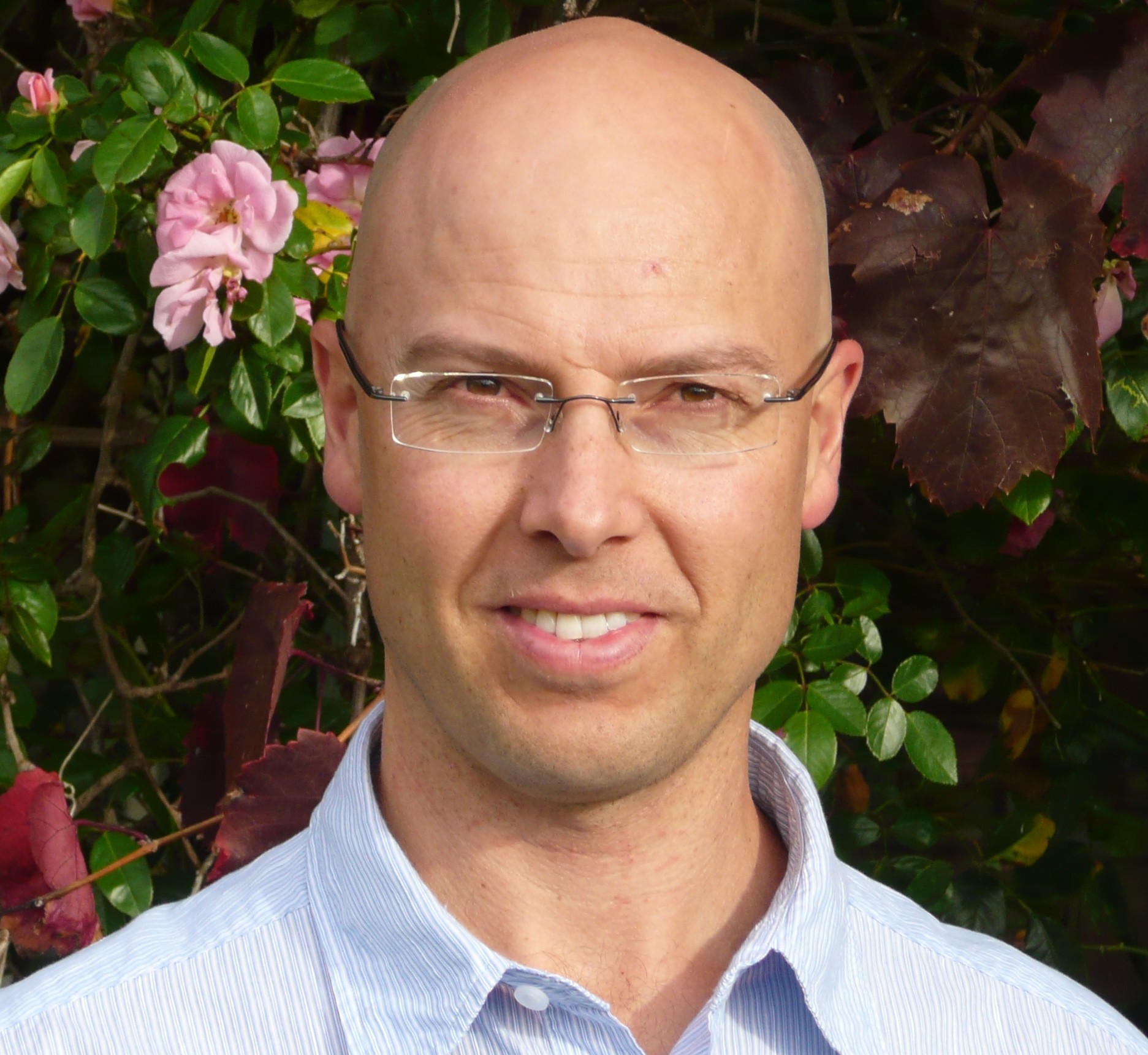 I am a practising Osteopath involved in clinical practice since 1993 and health care education (in manual therapies) since 1996. My interest is in supporting a holistic multidimensional approach to health care education and practice. This approach helps integrate holistic with biomedical approaches and bridges the gap between holistic concept and its practical implementation. I have found that when students and practitioners understand this model it creates deeper context and awareness about what is actually happening behind the scenes (i.e. behind the symptomatic picture). In other words, by being able to assess for and uncover the underlying patterns of dysfunction (the 'what else') setting the stage for dis-ease or injury or otherwise slowing its recovery this helps to better inform the treatment and rehabilitation process. Understanding the relationship between 'what else' is happening behind the scenes and the symptomatic tissues has especial relevance in the understanding and management of patients suffering chronic and complicated health issues. With this in mind it is with great pleasure that i offer this material to you to help improve awareness, understanding, assessment and management skills and help optimise health outcomes.
Course Curriculum
Self Healing Course - Module 4: Healing Relationships
Available in days
days after you enroll
Frequently Asked Questions
When does the course start and finish?
The course starts now and never ends! It is a completely self-paced online course - you decide when you start and when you finish.
How long do I have access to the course?
How does lifetime access sound? After enrolling, you have unlimited access to this course for as long as you like - across any and all devices you own.
What if I am unhappy with the course?
We would never want you to be unhappy! If you are unsatisfied with your purchase, contact us in the first 30 days and we will give you a full refund.